Grooming your dog can be a challenge if you haven't got the right equipment and today I am going to share some different products and their relevance to you and grooming your dog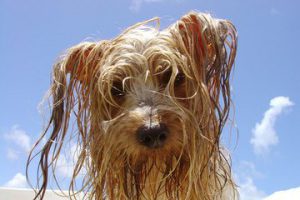 ---
The grooming table- help your dog feel secure and safe
Some of the best dog grooming equipment you can use is a table 1st off. Placing your dog on a grooming table gives them a safe feeling and also puts you in control while you are grooming. Your dog will soon come to learn when they are placed on the table and secured it is time to be pampered
Here is a review of a couple of grooming tables:
Grooming Table Folding Grooming Arm by Comfort Groom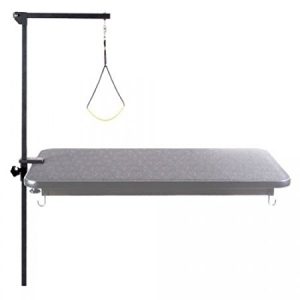 47″ height x 10″ width
Collapsible arm extension
Grooming loop included
Fits most tables
1 Year warranty
You can purchase this item from Amazon
This product has a 4 1/2 star rating.
Here is another type of table
Flying Pig Heavy Duty Stainless Steel Pet Dog Cat Bone Pattern
Rubber Surface Grooming Table with Arm/noose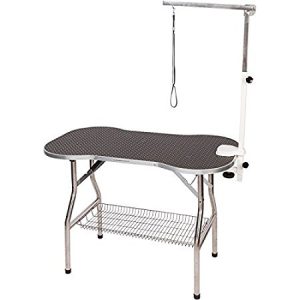 Flying Pig™ Heavy Duty Grooming Table. 38″L x 22″W x 31.5″H
Table Surface: Bone Shape Texture Non-Slip Rubber
Table Frame: Rust Resist Stainless Steel (Can Hold up to 330 Ibs)
Equipped with Flying Pig™ Heavy Duty folding, Adjustable Grooming Arm
Come with Storage Basket, folding & Adjustable Grooming Arm, Noose and Loop
Also available from Amazon Online
This product has a 4 1/2 star rating which is great.
Depending on what you prefer to use one of these might be ideal.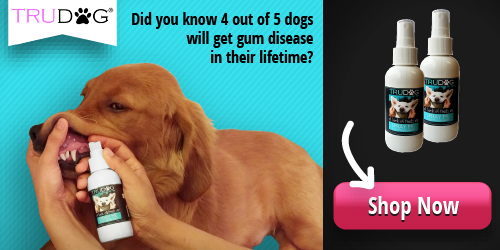 ---
Grooming Time – What to use?
Grooming time should be fun for both you and your dog/dogs and it should be done regularly to ensure your dog has a healthy coat without knots or matting which will occur if you do not groom every day.
Your dog will be so happy and you will too as less hair is shed around the home if brushing is done daily. Odors from your dog will be pleasant if they are bathed regularly so buying the best dog grooming equipment is a must.
You can find 1000s of grooming products for dogs, lots are going to be cheap and nasty while others will be made with excellent materials and will last for a very long time if maintained properly.
Brushes, combs, clipping sets, nail clippers, shampoo, towels and so much more. You don't need everything however you do need the basics. A decent brush and comb to suit your dog. Clippers, if your dog needs this and you know how to use them properly. 
Specialized dog shampoo and nail clippers are good to have but only use the clippers if you know how to use them. You don't want to cut the nail too short as it can cause bleeding for your dog. Some dog nails are clear but a lot of dogs have black nails, making it more difficult to see where to clip. When in doubt go to a groomer or your local vet. Yes, you will pay for this service and this is better than hurting your dog. This will cause your dog to become quite nervous whenever they see you reaching for the nail clippers.
You can buy dog grooming products from an online store, your local pet store, your vet, or your local pet groomer. The choice is yours.
Here is another product review
PET PAL Dog & Cat Professional Full Grooming Set with Low Noise Pet Clipper 5 Adjustable Speeds Rechargeable Cordless Trimmer with Rechargeable Nail Grinder Grooming Glove Comb Guides Scissors
Amazon_ Giantex 32_ Pet Grooming Table Rubber Top Durable Folding w_Adjustable Arm & Noose Mesh Tray_ Pet Supplies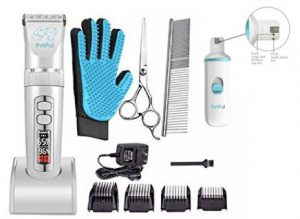 SUPER QUIET: Precision motor, low vibration, and ultra quiet design, to help your dog feel at ease, not afraid haircut anymore.
CORDLESS DESIGN: Lightweight and a cordless design for easy use. The pet grooming kit is equipped with a charger. Charging for five hours, it can sustain uses of 70 minutes. With the cordless clipper, you can no longer be bothered by the trouble of replacing batteries or boring wires.
4 GUIDE COMBS: The adjustable clipping comb is applicable for clipping hair of different lengths; With 4 attachment guide combs: thinning-out, (3mm/6mm/9mm/12mm,) skin-friendly contour-following combs make it safe, easy, comfortable.
SHARP BLADE: High-quality stainless steel fixed blade and moving blade provide excellent cutting performance. Detachable blades for ease of changing and cleaning: set the collar setting to 2.0mm, then hold the blade, push it down.
NOTIFICATION: If your pet has long and thick hair, you need to use scissors (included) cut part of them at first, otherwise the Clippers will jam up and don't work properly.
This product has a 5-star rating.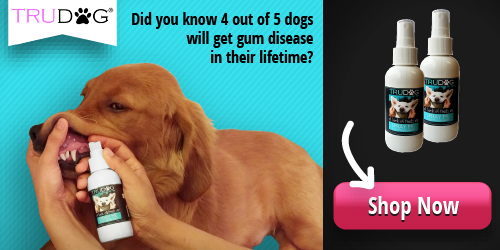 ---
Ready – Go Grooming
I hope this post has given some help with your Dog grooming needs and I know grooming will be a fun time for you and your dog if done the right way. Enjoy grooming time and please make sure you give your dog lots of breaks if grooming is going take a while. Groom, clip for 15 minutes, then let your dog get down and have a runaround. Having had a break they will be ready to sit quietly until the next break.
Use quality products.  They do a better job, they last longer so its cost-effective in the long-term.
Have fun and happy grooming©
If you have any question please email me delightfuldoggies4u@gmail.com
Bye for now