Howdy and welcome to Delightful Doggies 4 U.  Today is all about clothing for Dogs.  Big Dog clothing and Small Dog clothing and how to choose what for when and why.  lol
Let's get into this, shall we? 
Big Dog Clothing
With all the different breeds of dogs around the globe it is interesting that a lot of people don't think of big dogs needing clothing, however, they do and for all sorts of reasons and of course seasons.
A friend of mine, Rhonda and I go fishing near the ocean and Rhonda always brings her dog, Holly, along for some fun time out and about.  Holly loves coming to smell all the new smells and meet other doggy friends.
Fishing spot

Catch for today-YUM!!

Oh Me- Broken Rod
Rhonda and I always wear the appropriate clothing for the weather as in the winter although we have gorgeous sunny days, it can get very cold with the wind blowing in from the sea and the same goes for Holly.
Rhonda always dresses her to suit the weather as she needs to keep warm too.
Holly is a Labrador and at 9 years old she is still active and loves going on outings especially when it involves going fishing and she loves wearing her coat to protect her from getting chilly.  Even though her coat is made from a cotton mix, it is perfect for her as she doesn't need a thick heavy coat as she has a good natural coat and the extra layer is all she needs.
Why are we still at home?

Fishing time
It is easy to put on as it has a zip just like a jacket and she looks pretty gorgeous in too doesn't she?
---
Protective Coats
Working Dogs, such as Police Dogs wear protective Coats that are stab proof to ensure they don't get injured when confronting a criminal, although some dogs do still get hurt which is terrible.  These protective coats are bullet proof and stab proof.
Search and Rescue
Search and rescue dogs also wear protective coats that are fluorescent so they are easily seen by the people who are out in the field with them and also quite often these dogs have to go into spaces that are often dark and very dangerous as they search for people who are trapped.
Dogs for the visually impaired also wear coats to represent what they are doing and to let people know they are guide dogs and not to approach as they are working and approaching them can put them off their tasks that they are required to do.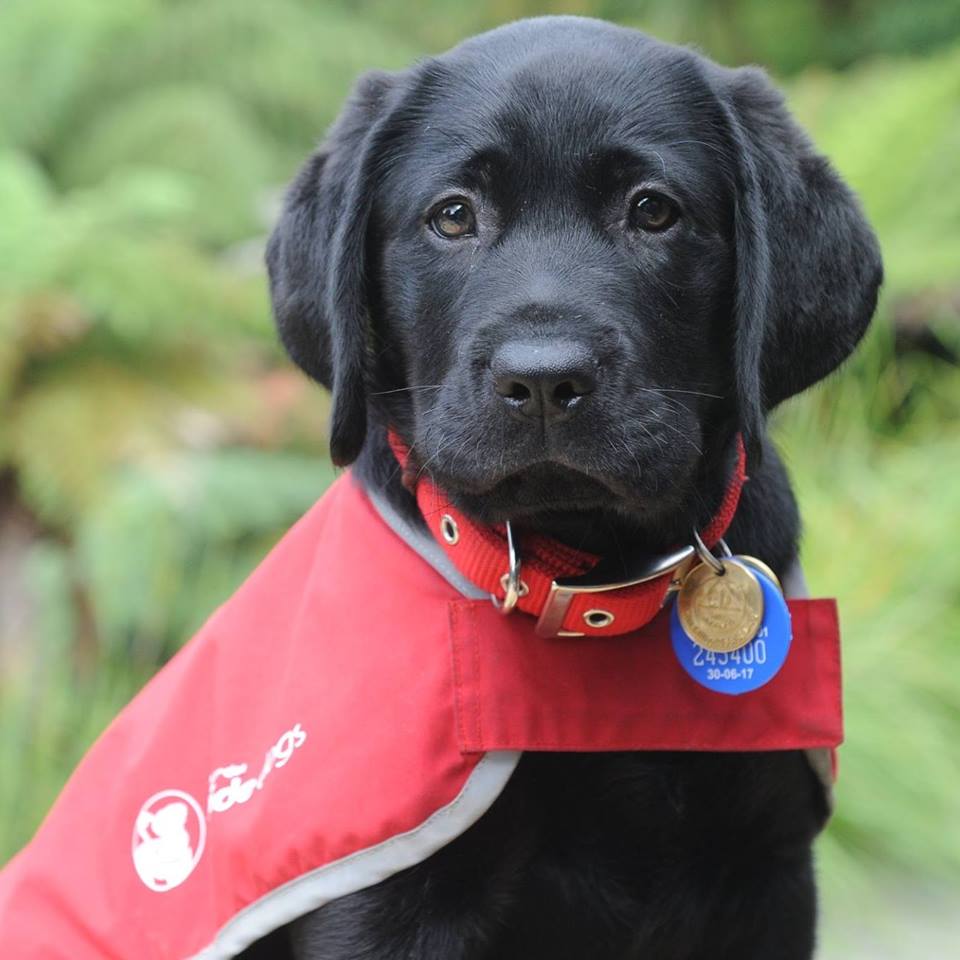 ---
Small Dogs and their Clothing
Small dogs wear all different types of clothing as owners love to dress their babies up and show them off when they are out and about and you can buy all sorts of styles, colors and material outfits for small dogs. Click on this link and go take a look here.
Bet Squawky is jealous!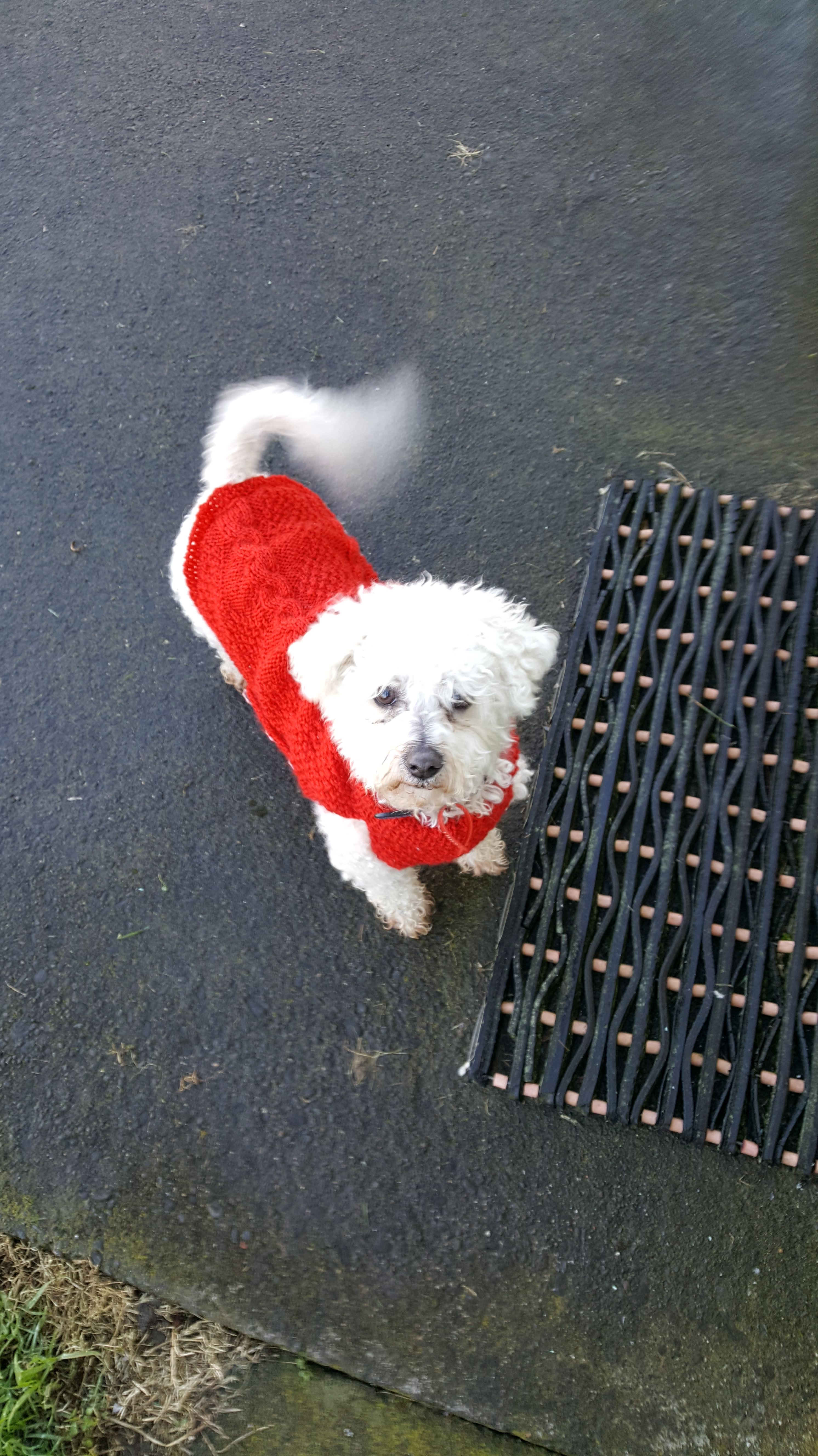 Above you can see beautiful wee Zoe in her red hand knitted coat, she has a blue one as well and looks so adorable and so warm.  She is 12 years old and although she is still very active, she needs to be warm on cold winters days when she is running around playing outside
I am a Samurai

Cool man


---
In Closing
These are so many different outfits you can buy for your dog.
Big Dog Clothing – Small Dog Clothing and everything in between.
Accessories to go on your dog to make him/her look handsome/beautiful so to see what you might like for your doggy.
I hope you have enjoyed this post and I would love to get your feedback so please, leave a comment in the box below and come back soon for more updates and fun things to see and read about.
Bye for now
Vicki
"It's a Dog's world"