Compare Pet Insurance – Dogs
Why should we "Compare Pet Insurance"? We do comparison costs with almost everything we buy for ourselves why do you want to skimp or not have the right coverage for your dog?
Think about this for a minute, "What is the most expensive thing you have when it comes to your dog?" You are correct the veterinarian bills when the unexpected arises due to a major illness or a serious or minor accident.
We have car insurance to cover our vehicles, homeowners or renter's insurance to cover our homes and personal property, life insurance to protect our families if something should happen to us making sure they are taken care of, right?
But we do not think about getting our dog, "Pet Insurance" or even comparing pet insurance costs for them. The largest cost of owning a four-legged best friend and we let them go uncovered.
Consider your dog becomes ill or worse yet has been involved in an accident. Taking them to your veterinarian is going to be highly expensive depending on the circumstances.
Tests needing run, lab work for blood/urine/stool, hospitalization, operations, medications, etc. this all runs into enormous costs to a family or dog owner.
What if you are not prepared with savings to cover these costs? Then your only other option might be to have your beloved pet put down. Making this type of decision is not for the faint-hearted when you love your dog.
Hence, I am giving you the option of choosing to purchase Pet Insurance for your dog. Affordable plans are available that will cover the costs of veterinarian visits for those unexpected visits.
---
Finding The Right Pet Insurance
Different breeds of dogs are susceptible to health issues that can run into hundreds or thousands of dollars to cover their care making sure they lead a full and comfortable life.
Knowing what illnesses or health issues may or may not affect your breed of dog requires you to research the breed to know what type of health issue history can be found for it.
For example, Labrador retrievers are prone to have hip dysplasia knowing this prior to owning a Labrador would benefit the type of pet insurance you want to cover your dog.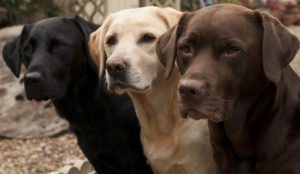 Watch for clauses in any pet insurance that might not cover preexisting conditions such as hip dysplasia prior to purchasing your insurance policy with the company you choose.
Pet Insurance is not really that much different from doing research when you are selecting Health Insurance for you or a family member. Know what is covered and what is not going to be covered prior to committing.
---
Healthy Paws Pet Insurance
In my opinion, Healthy Paws Pet Insurance is one of the finest on the market today. Why? Let me take a little of your time to explain what Healthy Paws Pet Insurance is all about.
Healthy Paws Pet Insurance covers your dog from head to paw. Their dog health insurance plan will pay from your actual veterinary bill and covers new injuries and illnesses, emergencies, genetic conditions and much more.
A preexisting condition means that the condition first occurred or showed clinical signs or symptoms (there doesn't need to be a diagnosis) before your dog's coverage started, including waiting periods.
Healthy Paws excludes preexisting conditions from coverage as do all pet insurance companies.
Your dog insurance plan does not cover preventative care. What is considered "Preventative Care"?
These are preventative healthcare vaccinations or titer tests, flea control, heartworm medication, de-worming, nail trim, grooming, parasite control including but not limited to internal and external parasites for which readily available prophylactic treatments are available, spaying and neutering, anal gland expression, and dental health care, however if injury to teeth is caused by an accident, coverage of the cost of extraction and/or reconstruction of damaged teeth will be taken care of.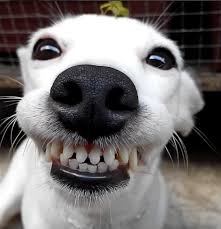 Also, not covered under the Healthy Paws Pet Policy are the fees or expenses associated with elective procedures, boarding, behavioral modification, training, therapy or medications for behavioral modification.
Think of Healthy Paws Pet Insurance as you would your automobile insurance coverage for when you really need it because the costs are going to be extremely high for repairs. They do not cover the regular maintenance of your vehicle, though.
---
How Much Does Pet Insurance Cost?
Healthy Paws premiums are calculated based on your individual pet's breed, age, and zip code. Dog health plans typically range from $25 to $60 per month.
Annual deductible options of $100, $250, $500, $750 or $1,000
Reimbursement level options of 90%, 80%, 70%, 60% or 50%
One thing you need to know about Healthy Paws is they cover the cost of your veterinarian not what they think you should be paying for procedures or medications like other companies will.
You have a trusted veterinarian for your dog that is where you should be able to take your dog in the event of an emergency or illness. Healthy Paws realizes that we must have confidence in the doctor we use for our dog and covers their costs.
In order to get your FREE quote today covering your dog all you need to do is take 10 seconds to visit Healthy Paws and a couple of minutes to complete the information about your pet(s).  It is super fast and easy.
You will receive a 30-Day Money-Back Guarantee with monthly auto-billing and you can cancel any time.
---
In Closing
From personal experience, I am here to let you know having pet insurance in the event of an emergency can save you thousands of dollars in the years ahead.
Over the course of my lifetime, I have owned more dogs than I want to count, but each of them brought joy and love to my life and I would never have gone without a single one of them.
During a few years, I bred Labradors and had 4 liters over their time with me. The oldest was diagnosed with cancer in his senior years after I spent over $500.00 to remove a lump on the back of his neck. He did not survive long after that.
One of the offspring from a liter that I kept was my boy, Bruzer, he was special. We had moved to the country and he ran away with his mother, of course, mom came back but he didn't.
It was close to Christmas that year we spent days searching for him, my husband even put an advertisement in the newspaper with a reward.
He eventually found his way to the highway not far from the house and was hit by a car. He had a shattered back hip and thanks to a good Samaritan that picked him up and took him to the veterinarian she used I was able to get him back.
His operation and rehabilitation ran me well over $3,000.00 back then (this was over 20 years ago) I would hate to think of what this would cost today.
Had I been offered pet insurance back then I know that I would have jumped at the chance to make sure my beloved dogs were covered. These costs put a strain on my budget for months. I was fortunate my veterinarian took payments.
Offering you today the chance to get Healthy Paws Pet Insurance is my way of showing others this does not have to happen to you.
Click the banner below get your coverage today for your dog and make sure you are never put in a position where their care is beyond your means.
Hearing from my readers is greatly appreciated please leave me your comments, suggestions, or questions in the space provided below. I usually answer within 24 hours.
Thank you for taking the time to read my article today, bookmark my website for future information about all dogs,
Bless you,
Susan