Welcome to Delightful Doggies 4 u -Grooming Business 6 THINGS YOU NEED TO KNOW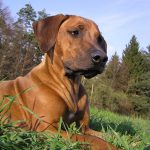 Hi, and welcome to those of you who want to become a dog groomer and own your own business.  Well done, owning your own business has many benefits.
You will need to know a few things about Dog Grooming before you race out there and start grooming dogs so I have put this article together to give a few tips to get you started.

Dog Grooming Course – where to go?
Firstly it is really important to learn your craft.  Grooming dogs may seem easy and when you learn the skills required it will become second nature to you, however, my suggestion here would be, do a dog grooming course 1st so you learn everything you need to know to become proficient in this field.
My daughter is currently doing a course online to become a Dog groomer and she is really enjoying it, she said it covers so much about Dogs and she said it is a must do.
Here are some links to courses you might want to take a look at.
https://www.dogworkz.co.nz/want-to-be-a-groomer.html
If you prefer you could always learn from a professional dog groomer if they allow you to and do hands-on training, however you may still want to go online and learn the craft in depth. You will see what I mean when you take a look at some grooming training sites.
Find a Site- Choosing a Good Space
OK, so you are nearly at the end of your training and you are thinking about where to create your business.  Ideally, it would be great if you had space at home, somewhere like a sleep out, shed (obviously you would have to make it look great) or you may want to invest in leasing a small building where your business gets a lot of foot traffic.  Only you will know what is best for you.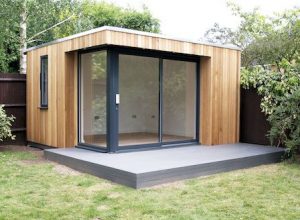 Equipment- What you will need?
When setting up a Dog Grooming business you are going to need specialized equipment so here is a list of a few things you will need.
Grooming table big enough for most dogs
Signage
Phone and connection
Desk for reception
Security gates and fence unless your property is secure
Gear for people to purchase to grow your business
I'm sure there are more things and this is a good start.
Grooming Products – Different Breeds, Different Needs
As you know Dogs come in all shapes and sizes and you are going to need grooming products to suit the needs of different dog breeds so here is a list of a few items you will want to buy.
Combs for short and long haired dogs
Shampoo – please ensure you buy a quality shampoo (there are lots of not so good product on the market that can cause skin irritations due to the chemicals used in the manufacturing) If you are looking for an all natural     product please send me an email and I will get back to you 🙂
Clippers– again buy quality to ensure a better groom
Scissors – quality scissors will cut cleanly which again is imperative for great grooming
Nail clippers for different sized dogs
I'm sure there are more things but this again is a great start for you.
Building a Client Base – Branding – Marketing
The first thing to do is give your business a name – Make it appealing to dog lovers, fresh, modern and fun.
For example, Dog grooming is not a brand name.  Let's say you choose – Daves Dog grooming services.  Simple and connecting by using your name.
Good luck and have fun doing this as it is going to be a name you often use for hopefully a very long and successful time.
Marketing any business is vital to ensure business growth and a Dog Grooming business is no different.
You could start by offering to groom a friends dog at no cost and ask them to spread the word for you.  Word of mouth marketing builds a reputation.
Business cards on the reception desk and also handing them out every time you see someone out walking a dog.  Stop, smile, and offer your services, give them a card and thank them.  Simple marketing.
Social media of course.  Everyone loves it and businesses thrive from it, Facebook, Pinterest, Google+, Instagram of course and there are more so utilize these resources.
You may want to have a website, another good way to spread the word and get feedback from clients who have used your service.  This will surely help your Dog Grooming Business grow.
Creating special offers is another good one.  Loyalty cards offering maybe 3 grooming 10% off your next one or something similar- just a thought.
Owning a business- what does this mean?
Owning any business has a serious side such as taxes, GST in some countries so it is a good idea to have this ready to go before you begin your new dog grooming business.
Keeping a record of everything, expenses, purchases, and income is so important and there are different packages you can buy to keep this side of your business running efficiently and it is cost saving when it comes to the end of the year tax returns.
Accountants are also great however if you can do a lot of this work yourself you will save hundreds on fees in the long term.
There are accounting sites such as Accounting for Management and many more you can join and pay a fee and they are a reasonable cost considering what they allow you to do and they save hours of work for you which means you can focus on your business.
If you prefer however to use an accountant this is great too.  UP to you, just giving you some ideas.
Well I hope you have enjoyed this article and I also hope it has given you some insight into what you will need to create your very own dog grooming business
If you have any questions please email me delightfuldoggies4u.com or comment below and I will get right back to you.
Bye for now
Vicki