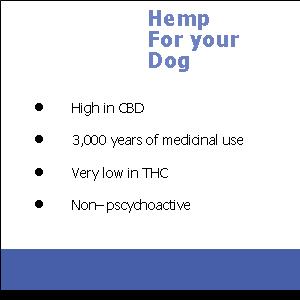 A controversial subject I know however I thought it well worth sharing so you can form your own opinion on some benefits for your dog should you prefer a natural treatment.
Hemp and dogs, who would have thought these 2 go together. They do and in this article, I will try to give you a better understanding.
What is Hemp Oil- how does it benefit your dog
Hemp Oil activates the endocannabinoid system in mammals. – Relaxation, digestion.cardiovascular,memory and cognitive functions. The endocannabinoid system is also a key factor body's anti-inflammatory efforts. This process is controlled by receptors in the brain.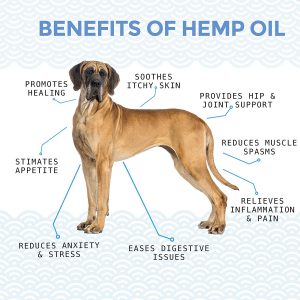 It is the same for humans who use cannabidiol or CBD and a lot of people throughout the world are reporting on how much it helps them so why not give it to your dog. Better than drugs. What are your thoughts?
When buying Hemp oil be diligent because some products come from hemp that is grown in toxic soil. Russia and China are places that do this and are not recommended. Yes, it is way cheaper but I would avoid it at all times.
Hemp Oil and dog anxiety
Many of you that have a dog may have noticed when it stormy with Thunderstorms and lightning and high winds, your dog becomes anxious and shakes and needs to close to you because they feel frightened.
Also, during guys Fawkes, dogs can become very anxious and often hide away with fear even though you have them inside in the safety of your home.
As humans, we too get anxious at times and it is not different for your dog.
Hemp oil and its properties are known to benefit anxiety and here is a product review to take a look at.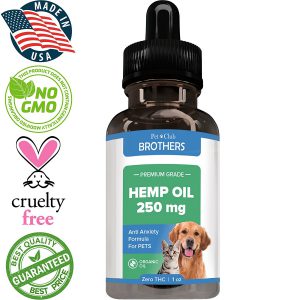 Full Spectrum Hemp Oil for Dogs and Cats (250mg)

 Grown & Made in the USA

 Supports Hip & Joint Health

 Natural Relief for Pain

 Separation Anxiety

 Organic Extract – Non-GMO

Veterinarian recommended
Full plant extract
Comes with a guarantee
Can be found on Amazon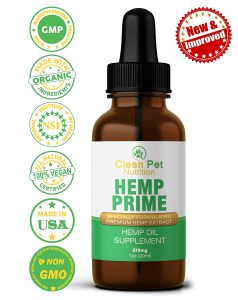 Hemp Oil For Dogs & Cats (375mg)

USA Veterinarian Formulated Organic Hemp Oil 

Anxiety & Stress Relief

 Arthritis Pain Relief

Hip & Joint Dog Supplement

Veterinarian approved
Romani blends made by holistic healthcare professionals
Available from Amazon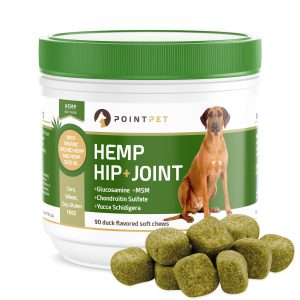 PointPet Advanced Hip and Joint Supplement for Dogs with Organic Hemp Seeds and Oil, Best Glucosamine Chondroitin, MSM, Omega 3-6, Improving mobility.
Restores joint health
Heat cook process
Money back guarantee
Available on Amazon
Arthritis in Dogs
Many dogs suffer from arthritis and as humans who have this, you know how painful it can be. Swollen joints, pain and the lack of movement and again it is no different for dogs except they can't tell you.
You may notice your dog becoming slower in their movements and this could be arthritis. you can go to a vet and give them drugs or you could choose an alternative method of helping your dog with relief from pain and help with movement by using Hemp Oil especially for Arthritis
Hemp and Dogs you say. What!!! Well it has been studied and proven Hemp Oil is very beneficial to animals and it is natural so why not try it and see for yourself.
Using Hemp oil – what to use and how to use it
When using Hemp oil products be aware if your dog has pancreatic problems, some oils have coconut oil in them. This is used as a binding agent.
When you know you are about to do something with your dog, for example, they may get anxious when its time for grooming, putting a few drops in their mouth and within 15-20 you should notice they are much calmer.
When a storm has arrived do the same and if it guys Fawkes, again do the same
Hemp oil products are varied in form from drops to chews to toys, yes toys and all of these products will do the job
What are your thoughts
Is Hemp and Dogs something you have considered for your dog. Do you agree it is a great natural product or do you think it is wrong for dogs?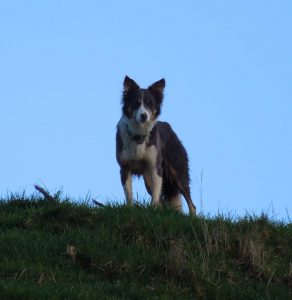 Please leave your thought in the comment box as I would really love to know how you feel.
If, you prefer you can email me delightfuldoggies4u@gmail.com
See you soon
©