Good day to all,
Today I wanted to discuss GPS Tracking for Dogs and are these products a good idea for keeping track of your four-legged friend.
How to Pick A GPS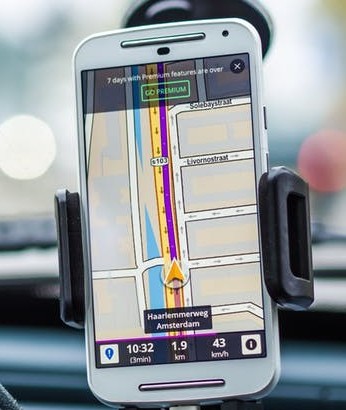 Depending on what size doggie you have this is going to probably delegate what type of GPS Tracking device you are going to want to get for him/her.
Some of the devices are fairly large and bulky so placing them on a toy or small breed dog is not going to work so well for them making moving around very awkward indeed.
For the medium and large breeds, most any of the devices are suitable depending on location and what you and your doggie love doing for fun.
Now if you have a runaway doggie like I do a GPS Tracking device for him/her is advisable for your peace of mind knowing should they get out and run you have a way of finding them.
 Tracking Devices
Mini GPS Tracker
Price:

$48.98

 & FREE Shipping.
Widely used: This Handheld GPS Unit is especially useful if your pet has been lost or stolen. It can be also be attached with the voice receiver for your pet to hear you calling them.
Real-time tracking with viewing (supports Android / IOS App, web / WAP). The device weighs in at 5 ounces so it is light enough for the small breed dogs to wear and not bother them.
HaoYiShang TK600 Fashion Mini Collars GPS Tracker
Multi-functional GPS pet tracker with powerful location monitoring and an extremely high technical specification – follow the footprints of your beloved doggie where ever he/she may roam.
Free online tracking can be used with computers, mobile client, IOS / Android APP. Comes with a wall charger: 110-220V input 5V output and a chargeable changeable 3.7V 1000mAh Li-ion battery.
Findster Duo+
This product has an app that connects to your smart telephone to track your best friend – and two modules one attaches to you and the other to your dog – using MAZE technology they can communicate 3 miles apart. (for reference, the current range record is 10 miles!)
This enables you to check your pet's location in real time without the need for cell coverage or any monthly fees. Works anywhere – so whether you're taking your pet on a quick walk or exploring no man's land, it's your buddy's ideal companion!
Whistle 3
The smarter way to keep tabs on your pet's location and activity levels when they're living it up, at home, in the park or on the run. This tracker also has other features to program into the telephone to monitor activity and track progress.
Whistle 3 combines cellular and GPS technology to give you the fastest and most accurate tracking nationwide. Unlike Bluetooth-only trackers which have a range of 50 feet, Whistle 3 will locate your pet down the street or 3,000 miles away!*
Get the peace of mind with our 90-day money back guarantee on Whistle 3 Pet Tracker. If you or your pet don't love it, we'll take it back and give you a full refund on the purchase price.
Link AKC Smart Dog Collar
Very sturdy leather collar with GPS Tracking and activity monitor for your dog. This does require an additional service plan charge to use the tracking device.
And replacement HDP Coastal EZ change ID clips are available at Amazon as well.
Compared to the above two this is a very pricey exchange for using just the collar attachments, however, the tracking device being inside the collar makes this a better choice if you are in the wilds with your best friend.
Garmin Alpha 100 TT
This is the top of the line tracking device for dogs as in multiple dogs because you can use it for training hunters out in the wild and track up to 20 dogs at one time.
The range for this particular device is 9 miles and you can include your hunting buddies along with your dogs knowing where they are can keep people as well as the dogs safe.
With this device, you can even measure your dog's speed as well as set boundaries knowing that you will be alerted should they cross over the lines you have set.
Because Alpha 100 comes preloaded with TOPO U.S. 100K maps, you'll always know your surroundings.
Recommendations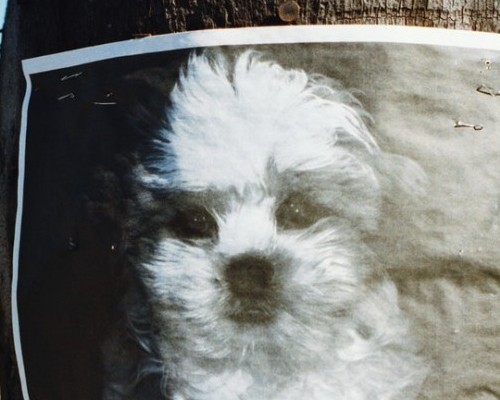 Here at delightful doggies 4 u, we would recommend using any of the above tracking devices that would fit your needs keeping your doggies safe from being lost is the main objective for having this type of device.
The ranges of different types that are shown above covers from the small breeds to the large breeds and anything in between plus there are many other products that are on the market today for keeping your doggie safe and secure.
One recommendation that I would love to make is having your doggie microchipped at the veterinarian office this is one way to make sure if anything does happen you have the proof that your doggie belongs to you.
In Closing
Fact is all doggies have the ability to run away getting lost the feeling you have as their best friend causes people to lose sleep at night worrying and stressing over their well-being.
Depending on where you live and what your circumstances are using modern technology to keep our doggies safe only makes common sense.
Please leave any questions, comments, or suggestions below we love hearing from you.
Until we meet again,
Susan 🙂
[wpforms id="1206″]