Labrador Retrievers are another great family dog to look at if you are searching for a dog to complete your family. This breed is especially great with children and can compliment your child's love of animals very well.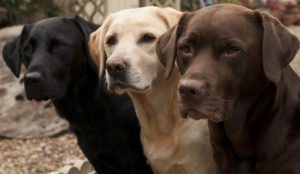 Selecting the Labrador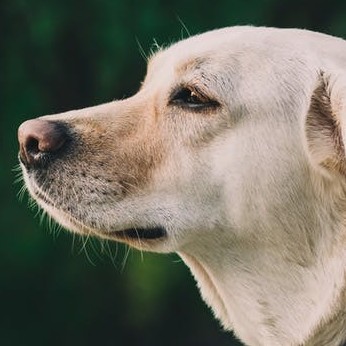 Labradors come in three colors black, chocolate, and yellow; if you remember the movie "Old Yeller" this was a yellow Labrador retriever and from that movie, you can see how intelligent these dogs are.
My experience with Labradors is extensive at one time I did breed these dogs. So from a very young age, I can let you know how special and great they are as a family dog.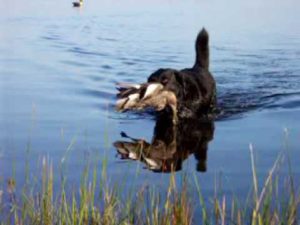 Do know that this breed can be used for hunting which many people are looking for in an animal also. A few of the puppies from my litters were trained as hunting dogs and the people were quite pleased with their performance.
Another couple of the puppies were trained in search and rescue doing an excellent job showing how very intelligent this breed is. They were taken by volunteer fire departments and their training was pretty extensive but they came through with flying colors.
Selecting a labrador puppy will be one of the most rewarding experiences in your search for a new family member; when you locate a litter visit them. I feel that a dog picks you instead of you picking the dog when you visit the puppies see which one warms up to you make sure you hold them all.
The puppy that cuddles in with you and is not being all wiggly and frisky would be the one who is going to appreciate you the most, this little guy/girl in cuddling up with you feels comfortable and love for you already and from past experience, these are the puppies I usually take home.
Your New Addition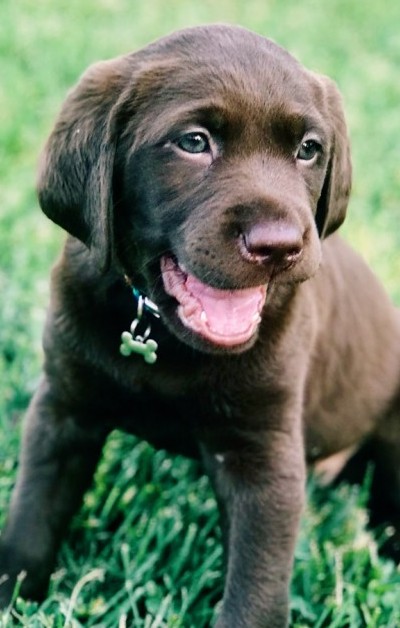 Now that you have found the labrador puppy and are ready to take it home make sure you have all the supplies you are going to need for him/her upon arriving home.
This breed with my experience is usually laid back and very calm, not that they do not have a good playful side because they like to play.
Make sure you have a collar/harness that fits properly your new puppy will grow quickly so an adjustable one is great to start out making sure it never gets to tight. A leash for walking and training I suggest a longer one they like taking the lead.
Getting them their own bed to sleep in would be advisable and if you are worried until you have your new fur baby trained for inside the house getting a nice sized kennel is advisable. Put their bed in the front or back leaving room for paper for potty just in case. Always include a small dish of water in the corner puppies need water (take it out at night).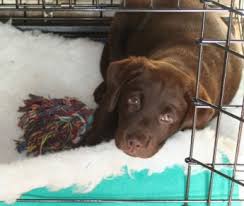 Crate training your puppy at an early age is especially important for people who work and are gone much of the day when they are left to their own devices. Puppies can get into some bad situations when unsupervised because they get bored this could turn out to be fatal for them so caution is advisable.
Feeding and water bowls are a must, of course, check with who you are getting your puppy from to see which brand of food they have been using, getting this same food is a good idea keeping the digestive system from being disrupted causing your puppy to get diarrhea or from throwing up due to sensitivity.
If you want to change foods for them do it slowly mixing the new food with the old food adding more of the new food daily a little at a time and reduce the old this should be done over 10 to 14 days watching to make sure the new food causes no problems for the puppy. (Allergic reactions.)
Labradors and Children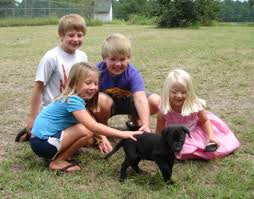 Labradors and children are one of the best matches in the world, these gentle dogs love children and will become their best friend. If you have more than one child the dog will over time probably pick his/her favorite child to hang with.
They are faithful and loving but protective of their masters so if you want a dog that is going to look over the children when outside playing this is a wonderful pick.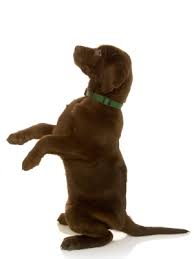 Intelligent and easy to train they will learn new tricks quickly with patience and treats I have had no problems with them learning new ones in a matter of days.
Know with proper training these dogs protect their territory and keep people and other animals off the property. They do make wonderful watchdogs and will let you know if someone is around. (My oldest male would leave people into the house but would not let them leave!)
With even the youngest of children these are fantastic animals they will let babies climb all over them and if they get tired of them they will go find a quiet spot and hide.
I have seen them put up with abuse from children that other dogs would have bitten them for. They are very gentle but very wise and know that small children are not really trying to hurt them.
Caring for Labradors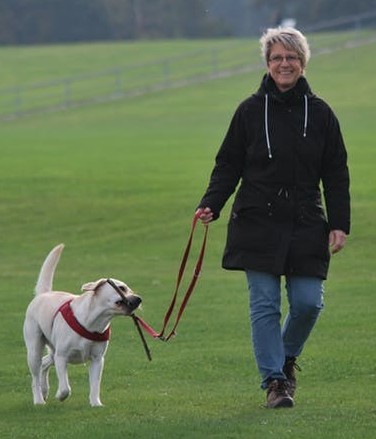 Labradors require exercise but not extensive as long as you have a decent size yard they can run around in they will be very content. A walk a day and they are usually very happy.
Most Labradors notice I say MOST absolutely love water and giving them a bath is never a problem you will get that one rarely that hates water which is highly unusual, I had one who showered with me daily!
This breed is known for getting hip dysplasia so keeping their diet and weight at a proper level is important. For those of you who do not know what hip dysplasia is please do some research, it affects dogs back hindquarters causing them pain.
The only other problem I ever had with any of my Labradors was fluid on the ear with one, these are known as hematomas and most vets recommend tubing to drain the fluid. I have discovered a more human way to deal with this by giving the dog Children's Benedryl time wise it takes the same to dissipate the fluid and the swelling to go down. Follow package directions for weight as you would a child.
Your Labrador will require brushing daily they do shed so with daily brushing this cuts down on the amount of dog fur you will find all over the house.
Having a very good veterinarian is a must as with any animal so do your research ask others who have pets who they recommend and look online for reviews on them.



In Closing
Hopefully, I have given you some good information on choosing a labrador as your new family pet. These are great dogs and having them along with breeding them the potential for you to have a wonderful pet is enormous.
I would also like to point out that spaying or neutering your animal should be considered especially if you are not going to want to breed the dog; this keeps the population down of unwanted animals in the world our shelters are already very overcrowded with unwanted animals so please do your part in helping with this.
Thank you for reading my article today and please come back soon we love having you here at delightfuldoggies4u.
Any questions, comments, or suggestions can be left in the space provided below.
Bye for now,
Susan
[wpforms id="1206″]