Selection of Dog Foods "What is Best"
What is the best dog food for your doggie?  This depends on the breed, size, and whether most people know it or not budge.
As pet owners we would all love to treat them like royalty.  But we must realize that not everyone who loves their pet can afford only top shelf dog foods.
How to handle making sure your pet gets all the nutrients necessary to keep them healthy on a lower income budget?  This will be discussed in a later article for all.
Below was the research that I found for top food recommendations for your doggie, please realize there are alternatives. 

---
What Dog Food Is Best?
This is a question many people wonder about: "What dog food should I be feeding my dog?".
I have done research online and found the top recommended foods but it does depend on one's budget and the breed of dog you have chosen.
Not all dog foods are made the same, and not all dogs are made the same, therefore each animal will require different types of dog food depending on what their nutritional needs are at different stages in their lives.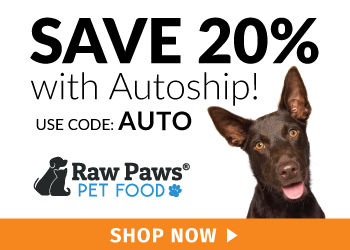 ---
These are the adult dog foods found mostly in my area, please check your area for what is best nutritionally for your adult dog.
The recommendations that I have listed below are for grown dogs that are over the puppy stage of their life (small and medium breeds at 1 year but large breeds is not until 18 months to 2 years). 
YOU should always check with your veterinarian to get an idea of when to switch your new dog from the puppy formula to the adult formula dog foods.  This is recommended that you do it gradually to avoid digestive problems which can result in problems for your new dog.
To do this start out by using 3/4 of the puppy formula to 1/4 of the adult formula, then decrease and increase daily until your 100% adult formula.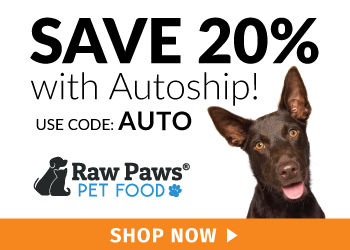 ---
15 Adult Dog Foods
The following 15 Adult Dog Foods are what is found in my part of the country mostly on store shelves.  So this is why I pulled the recommendations for them to give you an idea of which foods are the better ones (meaning the first ingredient is not corn meal), however, those with only one star do have this as the beginning ingredient or close to the top of the list.
Now I am not saying these foods are bad for your dog they obviously are not, however, nutrient wise they are not the best of foods for your dog.  High stars better nutrients.
DOG FOOD BRAND
Beneful Dog Food (Dry)  –  2 Stars
Blue Buffalo Wilderness (Dry)  –  4.5 Stars
Eukanuba Premium Performance (Dry)  –  4 Stars
Gravy Train (Dry)  –  1 Star
Hill's Science Diet Adult (Dry)  –  3 Stars
Iams Grain Free (Dry)  –  4 Stars
Iams Natural Dog Food (Dry)  –  3 Stars
Kibble's & Bits (Dry)  –  2 Stars
Ol' Roy Dog Food (Dry)  –  1 Star
Pedigree Dog Food (Dry)  –  1 Star
Purina Dog Food (Dry)  –  2.5 Stars
Rachel Ray Nutrish (Dry)  –  3 Stars
Taste of the Wild (Dry)  –  4.5 Stars
Victor Dog Food (Dry)  –  4 Stars
To find even more research on these dog foods please check other Dog Food Advisories on the internet. The foods that I selected to list are the brands like I stated from my area seen most often at most stores.  Your veterinarian may have other dog foods that they recommend and sell exclusively at their offices.
Just a suggestion for adult dogs that you have adopted from a shelter I might suggest here to find out what type of food the shelter was using.  Getting the same brand to mix with the food of your choice that you would like to use for them. This will help them adjust over easily on their system alleviating possible digestive concerns.
Even grown dogs can have digestive problems and bowel problems when changing foods so by mixing them this could help you avoid a few messes.
Please be patient taking them into your home remember they have not had a real home for some time. Living in a concrete block is not always the best of situations so they may have an accident or two just reinforce positive training with them.
(Never Ever Hit Your Dog) Treat your animals as you would like to be treated as if someone adopts you. Your treatment of kindness to them turns them into the most loyal one you will have as long as they are by your side. 
---
In Closing
Feeding your new puppy would be just like feeding your baby as it grows.  We know that as babies grow the foods they eat change, this applies to puppies too.
Some can have allergies or reactions to certain foods so if you get one that does just be sure to soothe them if accidents do happen they cannot help it.
Here is hoping this article helped some of you know you do not have to buy the most expensive food for your dog or puppy but always look for quality.
What kind of food do you use now that your dog has grown?
Did they have any problems adjusting to the new food?
Please leave your answers below in the space provided along with any questions, comments, or suggestions you have for me here.
Thank you for coming by today see you again soon,
Susan 🙂