Hey hello all, Have you ever wondered where dogs came from are they descendants of wolves or how in the world did we end up with so many different breeds? Has a child ever asked you where dogs come from?
Exploring Where Dogs Come From
Now most of us would mostly answer this question to a child from the mother dog, but for some, this would not be what they really wanted to know especially if they are older than two or three.
Instead of giving them a complete history lesson with all types of technical terms this post might help to answer this question for not only them but you as well.
The real story is the origin of the domestic dog is not clear even if it has been linked to the genus Canis, which forms part of the wolf-like canids, and is the most widely abundant terrestrial carnivore.
Extant gray wolf is the closest living relative of the dog there is no evidence of any other canine contributing to its genetic lineage.
Modern wolves are not closely related to the wolves that were first domesticated, archaeological records and genetic analysis show the Bonn–Oberkassel dog buried beside humans 14,200 years ago to be the first undisputed dog with disputed remains occurring 36,000 years ago.
The domestic dog was the first species and the only large carnivore to have been domesticated. However, the timing, geographic locations, and ecological conditions that led to dog domestication have not been agreed upon.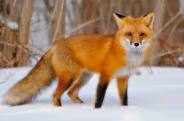 Small woodland foxes grew bigger and better adapted to running, and by the late Miocene, the first of the genus Canis had arisen – the ancestors of coyotes, wolves, and the domestic dog. Some remained in the trees, while others came down from the trees, learned to walk upright, developed larger brains.
These wild animals in the more open country learned to avoid predators while becoming predators themselves. The ancestors of humans and dogs ultimately met in Eurasia.
The problem in attempting to identify when and where domestication occurred is the possibility that the process of domestication occurred in a number of places and at a number of times throughout prehistory.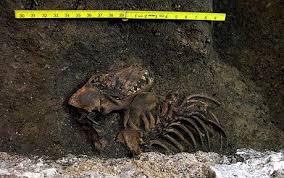 Early dog remains have been found in different parts of the world. This suggests that dog domestication may have taken place in different regions independently by hunter-gatherers, in some cases at the same time and in other cases at different times, with different wolf subspecies producing different dog lineages.
Therefore, the number of dog domestication events is not known. A maternal m DNA study shows that dogs fall within four clades, indicating that dogs are derived from four separate lineages and that there was no single domestication event.
Research From Following Sources
Wikipedia has a very long write up on where domesticated dogs originated and in highly technical terms and locations but no one has agreed with any of the information provided there.
From The Atlantic I found they feel that tens of thousands of years ago, before the internet, before the Industrial Revolution, before literature and mathematics, bronze and iron, before the advent of agriculture, early humans formed an unlikely partnership with another animal—the grey wolf.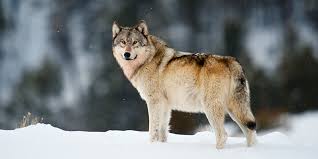 The fates of our two species became braided together. The wolves changed in body and temperament, their skulls, teeth, paws shrank, and their ears flopped. They gained a docile disposition, becoming both less frightening and less fearful. They learned to read the complex expressions that ripple across human faces and they turned into dogs.
Scientist and archaeologist have not been able to agree for years when dogs became domesticated or how the breeding between different species happened to arrive at the breeds of dogs we now know today.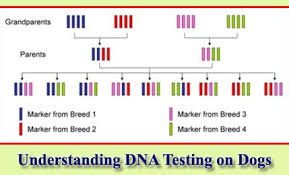 DNA has been collected from many fossils from all over Eastern Asia, China, India, and even here in the Western World trying to pull all the genes is like "a completely homogenous bowl of soup".
They agree that all dogs, from low-slung corgis to towering mastiffs, are the tame descendants of wild ancestral wolves. But everything else is up for grabs as to the origin of where they first came from.
My Opinions
I am of the belief that all dogs are descendants of the wolves but I have no proof just from observation of having had a gray wolf from the young pup age until full-grown.
With inbreeding all the other types of dog creatures here on earth as the fox and coyotes then you would have many breeds come about with different sizes and personalities.
Breeding today continues to have the type of dog people are looking for in size, color, personality, traits, and many other aspects which breeders keep trying for.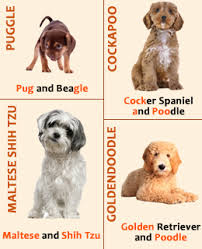 Crossbreeding the proper way can produce a completely new breed of dog that people can fall in love with and become very popular, but if you do not know what you are doing or how to properly breed the animals please do not try this.
When dogs first became domesticated I feel it was a two-fold man was looking for companionship and a type of animal that could protect his livestock.
Wolves would fit into this category well knowing what I know about wolves. My gray wolf was the peacemaker of the pack of dogs I had at the time, although he would play and join in with the pack he was always observant in a protective way.
In Closing
This is some of the information concerning how the domesticated dogs came to be, with the scientists and archaeologist not really being able to agree on where exactly the first wolf became domesticated.
They do agree that the DNA that has been collected from all over the world from bones that have been dug up from thousands of years ago tract back to wolves that were bred once domesticated.
With the world changes and evolution all creatures have changed to manage to survive for hundreds of thousands of years, climate changes will affect us all in the future and we will evolve to keep our species alive when the time comes.
What is your opinion on how domesticated dogs came about? What part of the world do you feel they were bred in and then brought to the western world? How many times do you think the interbreeding occurred for us to have all the breeds today?
It would be great to know how others feel about the subject, please leave answers, questions, suggestions, and comments in the space provided below. I will always get back to everyone!
Thank you for reading and leaving your replies,
Susan
[wpforms id="1206″]